Pearland Med Spa has partnered with SunCoast Plastic Surgery to provide injections of Kybella, the newest non-surgical way to eliminate your double-chin.  All cosmetic injections are performed on-site by our medical director, board-certified plastic surgeon, Dr. Swet Chaudhari, who is an expert at facial aesthetics. In addition to breast and body contouring, Dr. Chaudhari has accumulated many years of experience with a variety of non-surgical methods of rejuvenation to create natural results. For more information about Dr. Chaudhari's plastic surgery procedures, please visit www.SunCoastPlasticSurgery.net.
---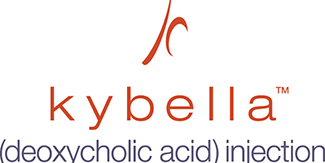 Approved by the FDA as the first and only approved injectable to remove chin fat, Kybella stands to help millions of people who are bothered by excess fat in that area. Chin fat, medically referred to as submental fullness, has traditionally been treatable only with liposuction.
Kybella™ can be a single treatment, but in most individuals requires a series of two to four treatments. Some patients may require up to six treatments to reach their ideal aesthetic. Each treatment is administered one month or more apart. Kybella ranges from $600 to $1,000 per treatment.