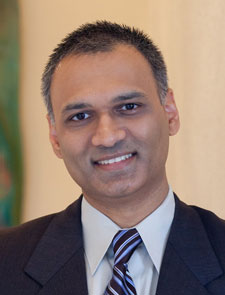 Dr. Swet Chaudhari
Medical Director
Dr. Swetanshu Chaudhari is a plastic and reconstructive surgeon and the owner of SunCoast Plastic Surgery, located in Pearland, Texas. Dr. Chaudhari serves patients in Friendswood, Pearland, League City, Clear Lake, and the surrounding communities, specializing in cosmetic surgery of the face, breast augmentation/reduction, body contouring, breast reconstruction, burn reconstruction, hair transplantation, and female rejuvenation.
Dr. Chaudhari has earned his Board Certification by the American Board of Plastic Surgery and the American Board of Surgery. He is also certified in Basic Life Support (BLS), Advanced Cardiac Life Support (ACLS), Advanced Trauma Life Support (ATLS), and Advanced Burn Life Support (ABLS). Dr. Chaudhari is also an active member of the Houston Society of Plastic Surgeons.
Certified by the American Board of Plastic Surgery & the American Board of Surgery.
Most recently, Dr. Chaudhari completed his three-year residency in plastic and reconstructive surgery at the historic University of Texas Medical Branch (UTMB) at Galveston under the direct supervision of a past-president of the American Board of Plastic Surgery and the Plastic Surgery Education Foundation. During this plastic surgery training, he spent three complete years learning all aspects of plastic surgery, from cosmetic surgery of the face, breast, and body, to complex reconstructive surgery for cancer patients, to hand surgery and hair transplantation.
In addition to surgical methods, Dr. Chaudhari is also experienced in various non-surgical treatments, including skin care, microdermabrasion, Botox and dermal fillers (Juvéderm, Restylane, and Radiesse), chemical peels, and a variety of medical lasers (for removal of tattoos or unwanted hair and treatment of cutaneous vascular lesions).
Throughout his practice, Dr. Chaudhari has continued his education and training through regular participation in workshops and courses on the latest techniques and procedures in the field of plastic surgery. Dr. Chaudhari has attended the Texas Maxillofacial Trauma course, and learned advanced microsurgical techniques at the M.D. Anderson Cancer Center in Houston. He has presented his own research and knowledge at a number of regional and national meetings, including the Longmire Surgical Society, the California Society of Plastic Surgery, the Plastic Surgery Research Council, the American Burn Association, the Singleton Surgical Society, the Texas Society of Plastic Surgery, and the Houston Society of Plastic Surgeons. Over the years, Dr. Chaudhari has attended many national meetings such as the American Society of Plastic Surgery, the QMP Aesthetic Surgery Symposium, and the Aesthetic Society.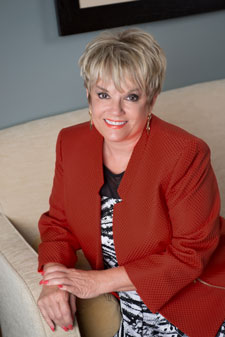 Sherry Stockwell
Owner
In Texas, they say "It's not bragging if it's true." A 30-year veteran of the real estate business, Sherry Stockwell proves that old saying with her long record of developing real estate and businesses that succeed. Sherry has found a new passion in aesthetics and wants to provide her community with the highest quality spa and aesthetic services available.
Mrs. Stockwell devotes herself to many charities though she is most passionate about The One World Foundation, which she founded in 2013 which owns and operates Reflection Bay Event Center. Today, Mrs. Stockwell acts as President for the 501c3 One World Foundation, which builds water systems and wells for villages to provide safe, clean water worldwide.
The foundation has completed water projects in India and Mexico and is currently supporting an orphanage and water system in Haiti. One World also funds arts and cultural education programs and women's projects.
She also has served in board positions for the Houston Brokers Council, Easter Seals Association, Pearland Chamber of Commerce, Pearland 288 Corridor Rotary Club, Builders without Borders, Turning Point, Mayor's Cultural Arts Board (PACC) and The Pearl Theatre. She is a long-standing member of the Houston, Texas and National Association of Realtors.
Mrs. Stockwell is a happily married grandmother of four boys. She lives in Pearland, Texas, a suburb of Houston. When she is not working, she enjoys reading history and philosophy, travel and cultural awareness studies. She studied real estate, business, marketing and mediation at University of Houston.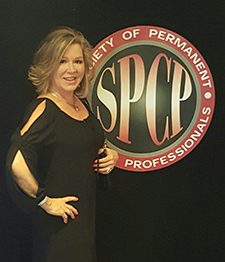 Diana Harris
Spa Director
Our Spa Director, Diana Harris has a complete passion for assisting others in total mind and body wellness. She began her career after attending University of Houston and receiving her degree in accounting. After a career as an accountant and CFO for 22 years she discovered her gifts in helping others transform their lives and began six years of education in order to achieve her goal.
Diana is:
A Licensed Esthetician who is certified as a micro-needling specialist and certified in advanced chemical peels.
A member of the American Academy of Facial Aesthetics and trained in Botox and Dermal Fillers.
A member in The Society of Permanent Cosmetic Professionals specializing in advanced permanent cosmetics.
A Licensed Massage Therapist certified in various therapeutic techniques of massage, natural medicine, body wraps and detoxification.
A Professional Laser Technician and certified in IPL photo facials.
Diana is continually seeking new products for optimal skin and she believes healthy nutritional living plays a key role in a fulfilled life. She would love to help you recreate yourself and become a beautiful healthy you inside and out!
When she is not assisting clients, she enjoys tennis, golf, dancing, gourmet cooking and her five grandchildren.