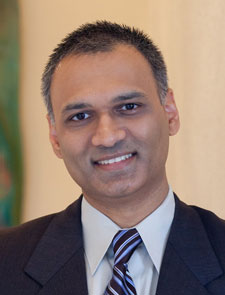 Dr. Swet Chaudhari
Medical Director
Dr. Swetanshu Chaudhari is a plastic and reconstructive surgeon and the owner of SunCoast Plastic Surgery, located in Pearland, Texas. Dr. Chaudhari serves patients in Friendswood, Pearland, League City, Clear Lake, and the surrounding communities, specializing in cosmetic surgery of the face, breast augmentation/reduction, body contouring, breast reconstruction, burn reconstruction, hair transplantation, and female rejuvenation.
Dr. Chaudhari has earned his Board Certification by the American Board of Plastic Surgery and the American Board of Surgery. He is also certified in Basic Life Support (BLS), Advanced Cardiac Life Support (ACLS), Advanced Trauma Life Support (ATLS), and Advanced Burn Life Support (ABLS). Dr. Chaudhari is also an active member of the Houston Society of Plastic Surgeons.
Certified by the American Board of Plastic Surgery & the American Board of Surgery.
Most recently, Dr. Chaudhari completed his three-year residency in plastic and reconstructive surgery at the historic University of Texas Medical Branch (UTMB) at Galveston under the direct supervision of a past-president of the American Board of Plastic Surgery and the Plastic Surgery Education Foundation. During this plastic surgery training, he spent three complete years learning all aspects of plastic surgery, from cosmetic surgery of the face, breast, and body, to complex reconstructive surgery for cancer patients, to hand surgery and hair transplantation.
In addition to surgical methods, Dr. Chaudhari is also experienced in various non-surgical treatments, including skin care, microdermabrasion, Botox and dermal fillers (Juvéderm, Restylane, and Radiesse), chemical peels, and a variety of medical lasers (for removal of tattoos or unwanted hair and treatment of cutaneous vascular lesions).
Throughout his practice, Dr. Chaudhari has continued his education and training through regular participation in workshops and courses on the latest techniques and procedures in the field of plastic surgery. Dr. Chaudhari has attended the Texas Maxillofacial Trauma course, and learned advanced microsurgical techniques at the M.D. Anderson Cancer Center in Houston. He has presented his own research and knowledge at a number of regional and national meetings, including the Longmire Surgical Society, the California Society of Plastic Surgery, the Plastic Surgery Research Council, the American Burn Association, the Singleton Surgical Society, the Texas Society of Plastic Surgery, and the Houston Society of Plastic Surgeons. Over the years, Dr. Chaudhari has attended many national meetings such as the American Society of Plastic Surgery, the QMP Aesthetic Surgery Symposium, and the Aesthetic Society.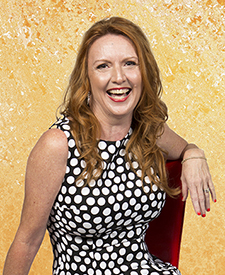 Lisa Cruz, RN
Lisa Cruz has been a Registered Nurse for over 21 years. Nearly all of her nursing career has been spent as an Obstetrics Nurse. Lisa has devoted years to caring for women and helping them become mothers. Now, Lisa plans to continue caring for her patients by 
helping them feel and look their absolute best through offering Intravenous (IV) Infusion Therapy infusions at Pearland Med Spa.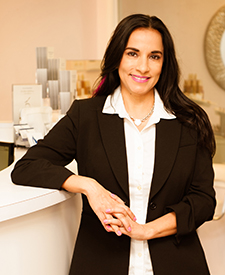 Araceli Valentine, LE
Araceli Valentine fell in love with the world of esthetics ever since she was a teenager.  She was always intrigued with skin and knowing how the fundamentals of skincare work.  In 2013, after working several years at Texas Children's Hospital and Baylor College of Medicine, she decided to pursue a career in esthetics so she could assist those in need of some TLC.  Araceli attended San Jacinto College, where she graduated on the Dean's List. She specializes in Oncology Esthetics and is very passionate about her work, helping those struggling with special skin care issues and sensitivities due to cancer treatments, hospital stress, burns, scars, and amputation procedures. Having seen first-hand how sickness can affect your body from her father who passed away from cancer, Araceli is dedicated to providing her clients with a stress-fee, relaxing visit to rejuvenate and heal.
Araceli has been happily married for more than 20 years and has a daughter. She enjoys spending time at the gym and traveling.
Whether you are looking for a regular facial or a customized treatment, you will be in good hands with Araceli.
Aditi Nangia
Aditi Nangia is a Air Force Veteran and a proud  mother of two girls. Aditi was born in India and at a young age moved to USA. She has had a very rewarding career as a Respiratory Therapist at Wilford Hall Medical Center and at hospitals like Bayshore Medical Center, LBJ, and Clear Lake Regional.
Among all the rewarding and successful careers, the Beauty Industry has been her best love. She believes in Instant Beautification and is very passionate about Eyebrow Microblading and Eyelash Extensions since they both add instant youth and enhancement to all our beautiful faces.
Aditi is also a Certified Skincare Specialist offering various types of treatments such as Microdermabrasion, Skin Microneedling, VI Peels, and other customized Facials.  Aditi brings nine years of experience as a Cosmetelogist, Skin Care Specialist, and Certified Micropigmentation Specialist.  " Happy Clients are what's important to me."